PayPal is currently available for the following currencies:
AUD, CAD, CHF, DKK, EUR, GBP, HKD, HUF, ILS, JPY, MXN, NOK, NZD, PHP, PLN, SEK, THB, TWD, USD
If your currency is not listed above, please set your account currency to USD($) to be able to checkout with PayPal.
Tip:
If we do not offer PayPal for your country, please review our
payment page
to better understand how iHerb keeps your card information safe. We use 3D Secure (3DS) for extra fraud protection.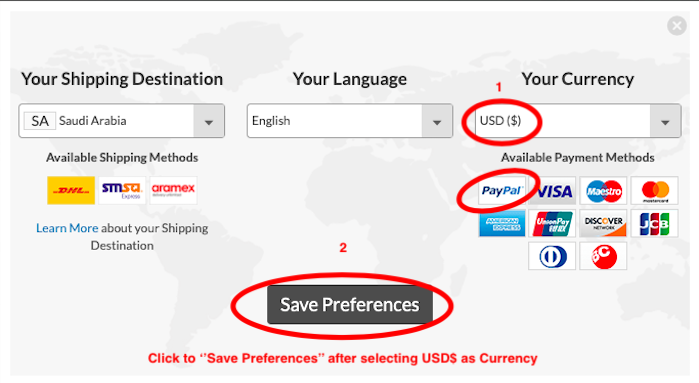 From the Payment Method section, you would select PayPal from the available payment options.

The system will direct you to log into your PayPal account and confirm the details there. Once you're done, you're routed back to our website to review the order.
To successfully pay with PayPal, kindly make sure:
✔ A bank account/credit card should be linked to your PayPal account.
✔ The billing address linked to your PayPal account should be the same as the order shipping address.
✔ If PayPal shows Pending authorization for more than 2 hours, please contact us on our Customer Service page. We will gladly assist you.


Important: If PayPal shows a different amount, rest assured that you will see the correct amount right after you press "Submit" after completing your PayPal transaction. Our technical team is working to fix this issue. Thank you for your patience and understanding.