There are 2 ways you can remove the payment method from your account:
1- When you place the order, there is an option to save your credit card when you add a new payment method. It is checked as default and says ''Save Credit Card For Future Purchases''. Leave this unchecked so it will not store the payment details.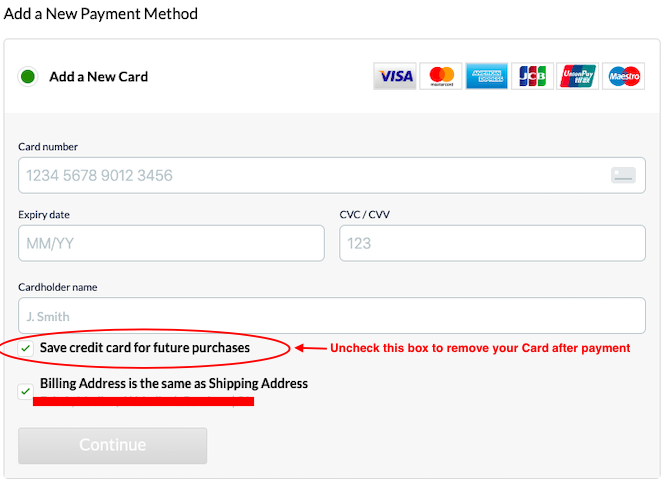 2- The second option allows you to delete any payment method stored on your account. Simply click this link to go to your Credit Card Settings.
If you are still unable to remove your Card information, please contact us from the 24/7 Support page. We will gladly assist you.