How to Check Carrier Weight Limits and Order Value Limits
App
1. While in cart, select 'Shipping' located within the 'Order Summary' section: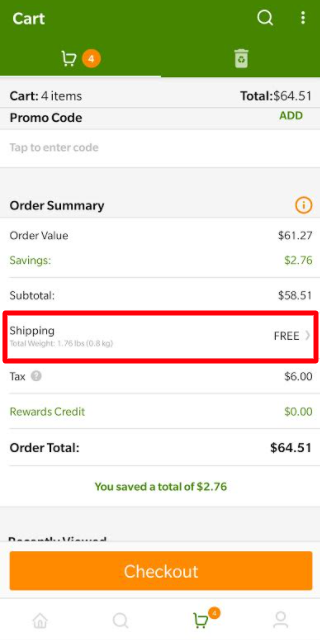 2. Limitations for each carrier will be listed in the carrier details: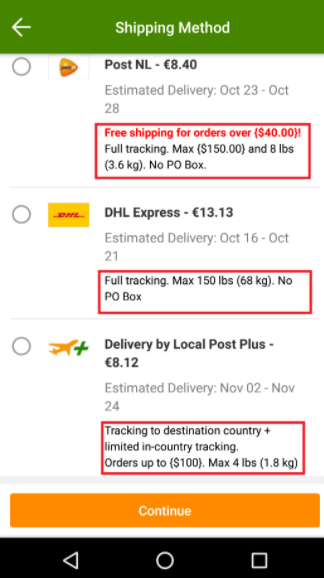 Desktop
1. Once selected, each carrier will display restrictions:
2. If any carrier limit or country restriction is not adhered to, you will see the appropriate messages in cart: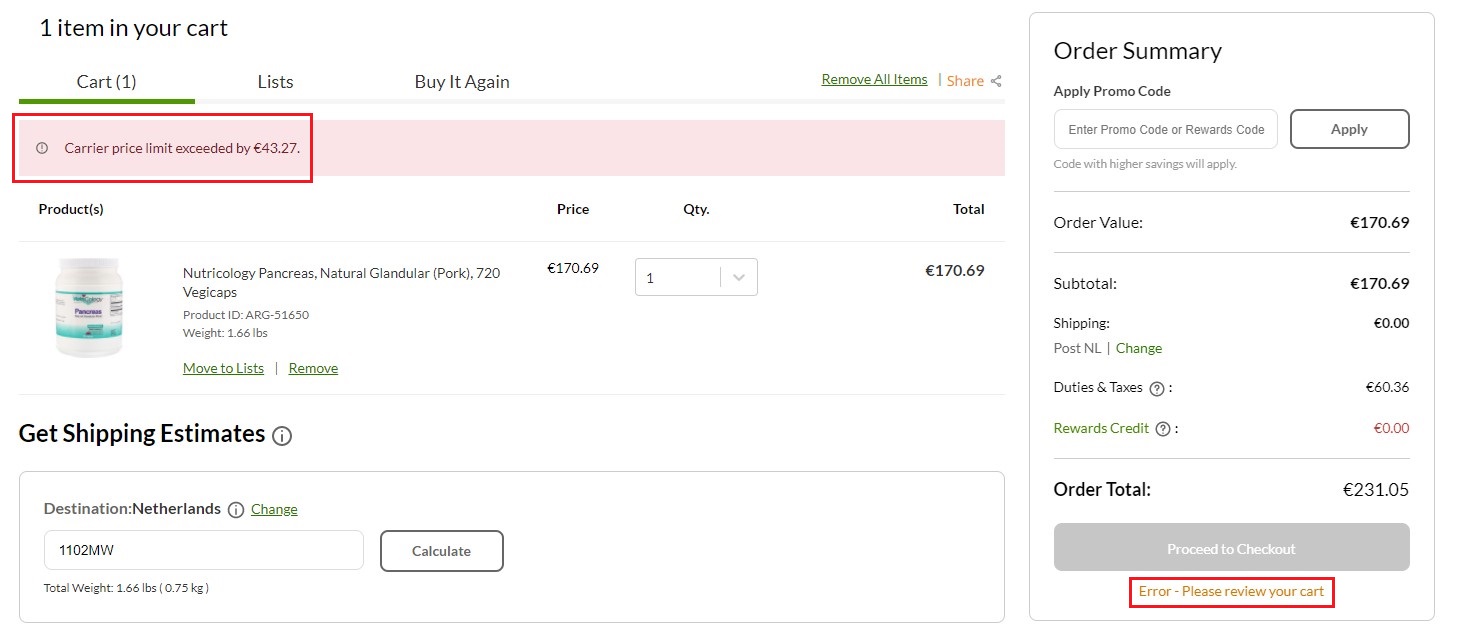 How to View the Order Weight
App
1. Go to the main checkout screen (where you find the Shipping Address, Shipping Method, and Payment Method screens).
2. Scroll down and select 'Cart':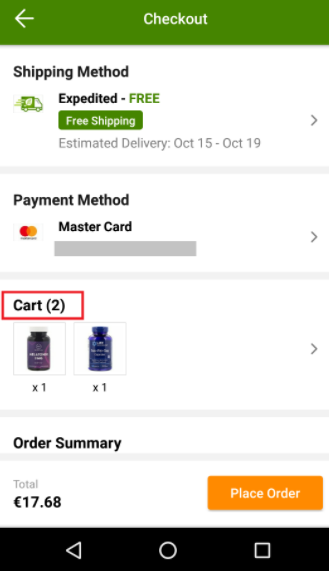 3. Locate the weight of each item displayed beneath the product name: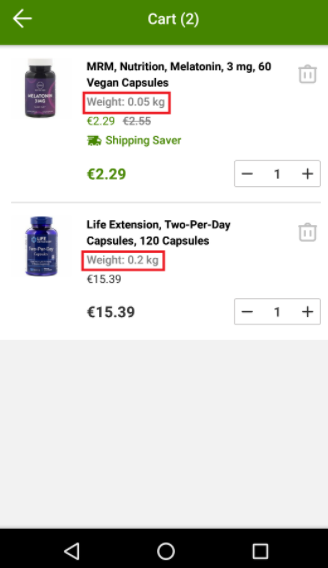 If required, adjust your cart to meet the carrier's requirements or select a different carrier.
Desktop
1. Scroll down to the 'Getting Shipping Estimates' section in your 'Cart'.
2. Enter your zip code and click 'Calculate'.
3. The weight of your current order will be displayed beneath the zip code field: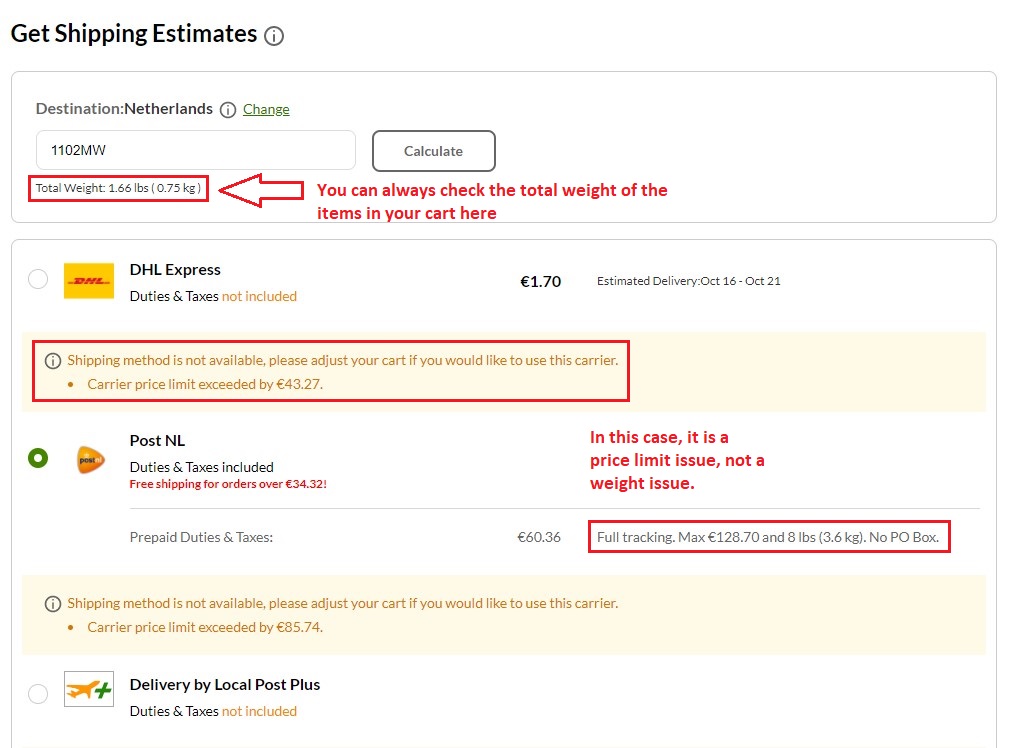 If your order has exceeded weight limitations or price limitations a message will be displayed in cart above the impacted carrier.
If you still have questions, feel free to chat with our Virtual Assistant, a live agent (if available), or you may submit a support ticket.