It's super simple to change your country, language and currency settings on our mobile app and website. Keep reading for step-by-step directions.
Tip: iHerb's website automatically recognizes your location. Changing your country settings may negatively impact your stock availability and currency settings.
App
Select the figure symbol in the bottom right corner of the app homepage.
Select the 'Language/Currency' section under 'Quick Links'.
Select your country, language, and currency using the separate drop-down menus.
After you are done, select 'Save'.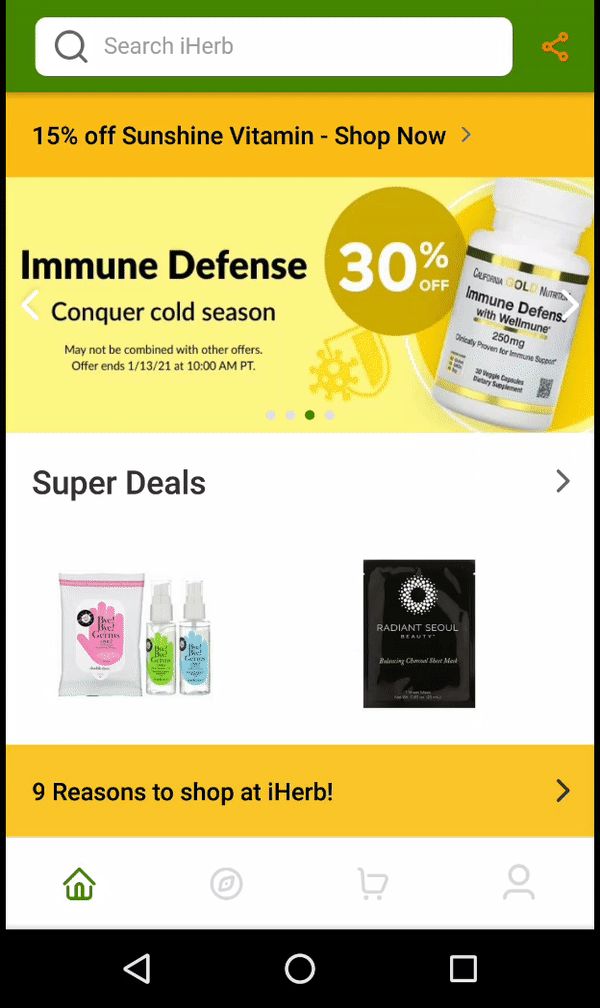 Desktop
Click on the Globe icon link located in the upper right corner of the iHerb homepage.
Click on the dropdown menu to select the 'Shipping Destination'.
Verify the language and currency settings are correct and click 'Save'.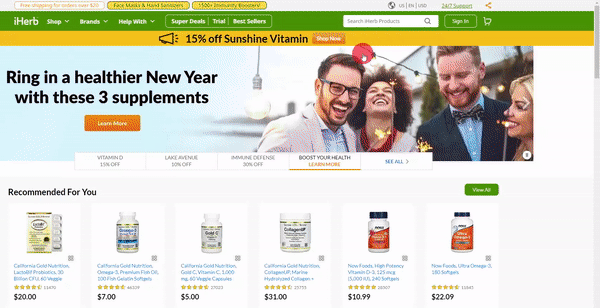 Please be advised that changing the language and/or currency will not change 'Your Destination Country'.
If you still have questions, feel free to chat with our virtual assistant or send us an email.