You can cancel an order before it ships. Here's how to do it on the mobile app and desktop.
Tip: Don't forget you can also re-add items from previous purchases back to your cart.
How do I cancel my order?
Mobile
When you are in the app, click on the person symbol in the bottom right of your screen (1).
On top, you will see the 'Recent Orders' summary. Click on 'Details' of the order you want to cancel (2).
On the next screen, you can click on the 'Cancel Order' button in the middle of the screen.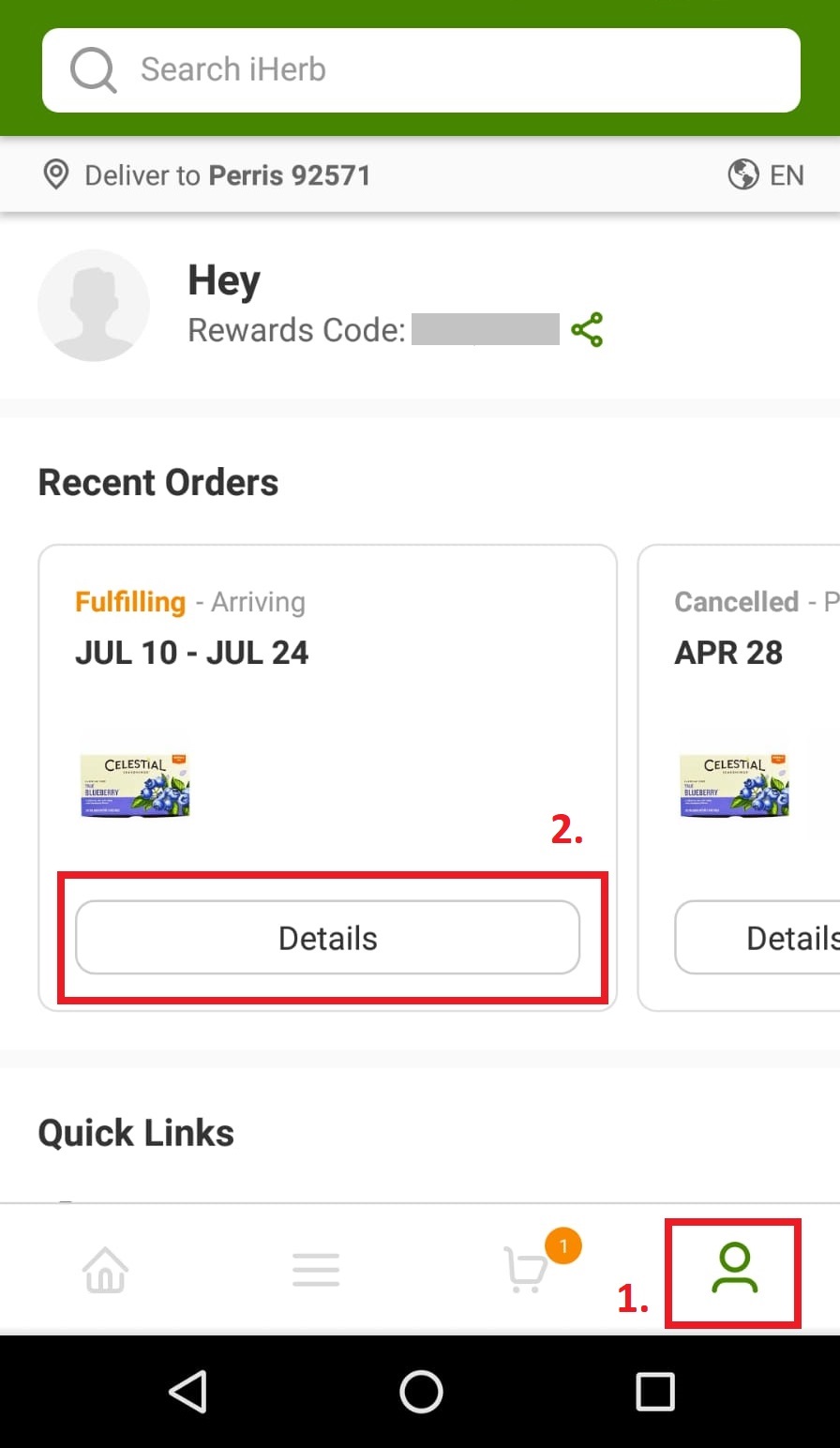 Desktop
1. Click on 'Edit Order' once on the 'Orders' page.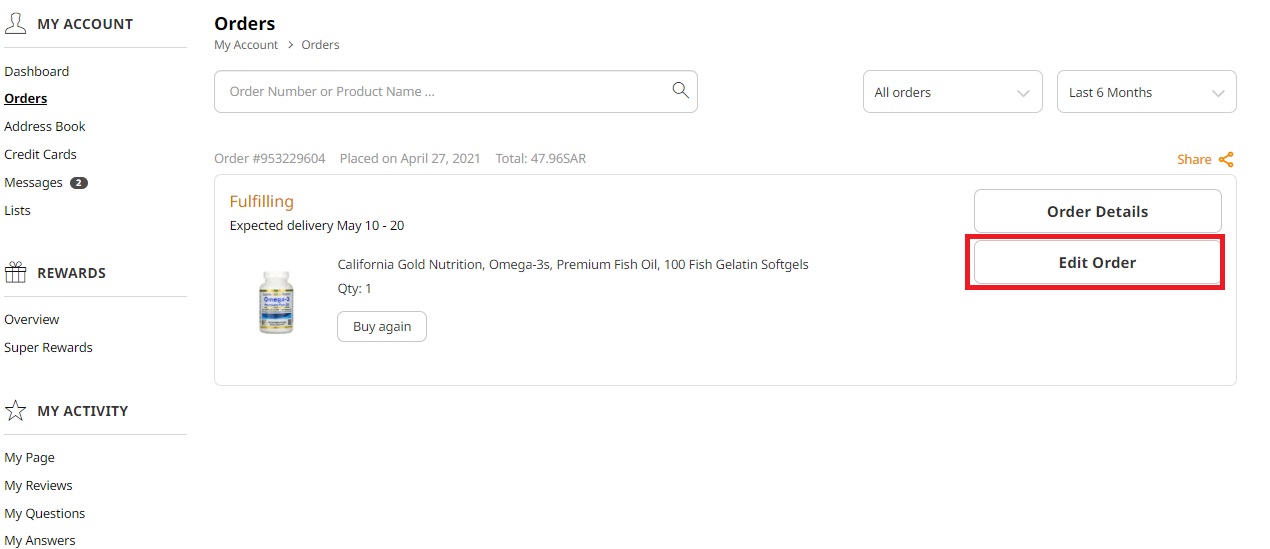 2. Click on 'Cancel Order'. You will then be prompted to confirm your choice.
Please be advised that canceling your order is not possible when the order has already been shipped. In this case, your order status will display as 'Shipped'.
If you still have questions, feel free to chat with our virtual assistant or send us an email.